Argentina and Tourism
Affordable Magic
"The traveler sees what he sees, the tourist see what he has come to see."
G.K. Chesterton (1874 - 1936)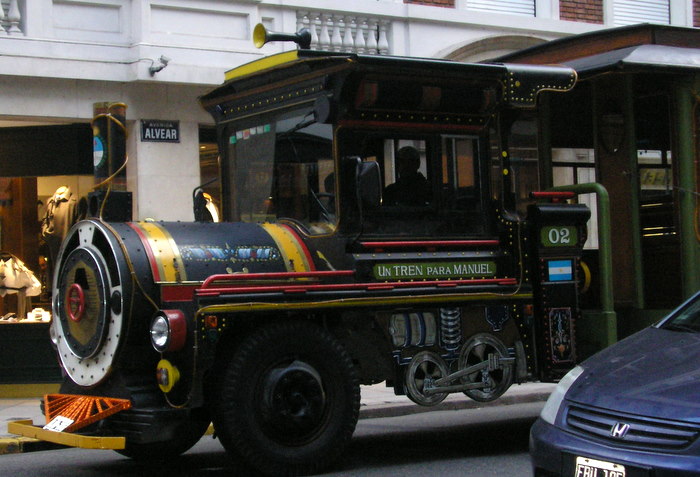 Honestly, I don't know what this is - certainly not the Buenos Aires bus system. It's part of the magical and whimsical that makes travel different from home and excites the mind to immortalize the experience in a photo. Later you ask, "What is it?"
Argentina is like that.
It's a virtual museum to the preservation of hundreds of 1960's Ford Falcons, still running and not "antique trophies."



In Salta you can stumble upon the Museo Folclorico Parijito Velarde which was the home for 35 years of Guillermo Velarde Mors, known as ¨Pajarito¨ (Littlebird). He worked as a banker while he devoted his true energy managing two folk/tango/samba music groups that became famous in Argentina. His tiny house, built in 1750 and with a large courtyard garden, became a salon for writers, artists and musicians counting among his friends Tango master Carlos Gardel and five-time Formula One champion Juan Manuel Fangio. His house contains beautiful art, a nationally recognized record collection of priceless early Argentine music as well as objects from pre-Columbian pottery to Spanish weapons - most of the collection were gifts from his friends.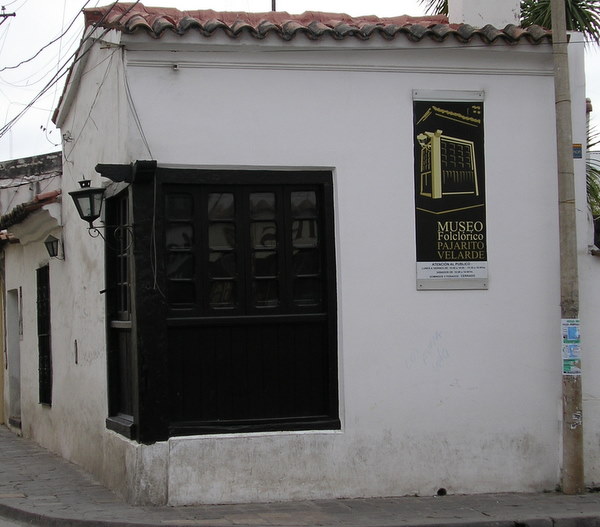 In the gently rolling Sierras de Cordoba, west of Cordoba, is the sedate summer resort of La Cumbre. Walking around its quiet leafy streets on the outskirts of town, you'll come across La Cumbre Golf Club with manicured grounds and a rambling pristine 1890's Victorian club house.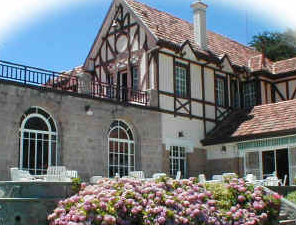 In the industrial area of La Boca - the original Port of Buenos Aires - one of the city's finest restaurants, El Obrero, has been favored by business people and students for the past half century. Terrific grilled calamari, steaks and fine wines are served at sturdy wooden tables. Few tourists find El Obrero even though better guide books list it as a "must." Unfortunately, these same books will "caution" tourists about the problem of finding taxis because of the "area." In my experience, taxis don't make it part of their regular run because many patrons drive their own BMWs and Citroens and park on the street! (El Obrero will call a taxi when you want to be picked up.) During my first lunch, I noticed a woman bussing tables, including my own, embracing guests who were obvious regulars. Towards the end of lunch, while pursuing the many photos of Argentine and international celebrities, I saw a picture that conspicuously looked like my bus person - much younger in a chic dress. Sure enough, she was the partner, with her brother-in-law, of El Obrero. That's hands-on management and customer service in action!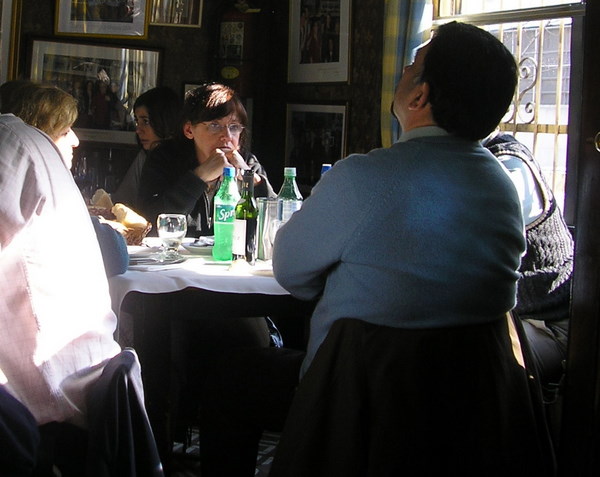 Naturally, there are many features familiar to tourists on a five or seven day package tour: The Howard Johnson Hotel, Boca Tango with its US$100 dance extravagances, the obligatory visit to Casa Rosada (Argentina's Presidential mansion), the 3-hour escorted tour of Iguazu Falls, the shopping excursion on Buenos Aires' Calle Florida - dodging the hawkers that want to pull you into their store for yet another bargain on leather jackets - and rows of gift shops selling trinkets in Bariloche. Great experiences are found in all these destinations (except for the hawkers on Calle Florida) but they are not the sum total of Argentina. The reality that most Americans only take a five-day vacation is death to really discovering another way of life.
I want to spin a web of images for the visitors to this site of a land brimming with magic, warmth and affordable adventures. There is an abundance of beautiful, first-class accommodations at less than $50 to $75 a night with private bath and breakfast. Lunches at top restaurants with wine can be less than $25 per couple, dinner for less than $40. First class overnight bus travel from Buenos Aires to El Calafate , Cordoba, Bariloche, Mendoza and Puerto Iguazu, with dinner and bed can cost less than $100. Budget travel is available for far less - ultra clean hostels for US$6.00 per bunk and US$15 - $20 for a private room and bath. The American dollar can buy considerably more in Argentina than at home - the exchange rate has averaged 4 AR pesos to the dollar for years.
For the outdoor adventurer Argentina provides a nearly pristine wilderness of mountains to trek, lakes to boat, rivers brimming with fish and archeological sites to explore. The excellent national park system offers all the assistance a traveler will ever need.
Not only is there another world to discover, it just might be the most affordable!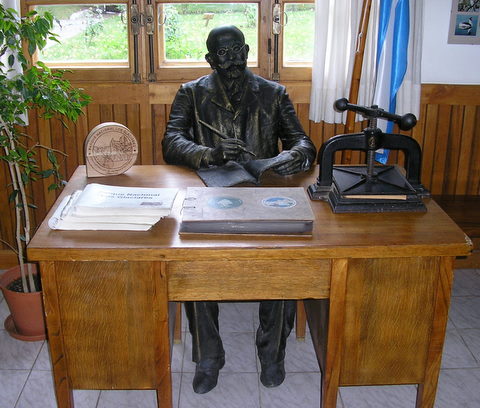 (Dr. Francisco Perito Moreno, 1852 - 1919, father of the Argentine national park system)