Cordoba
The Legacy of Empire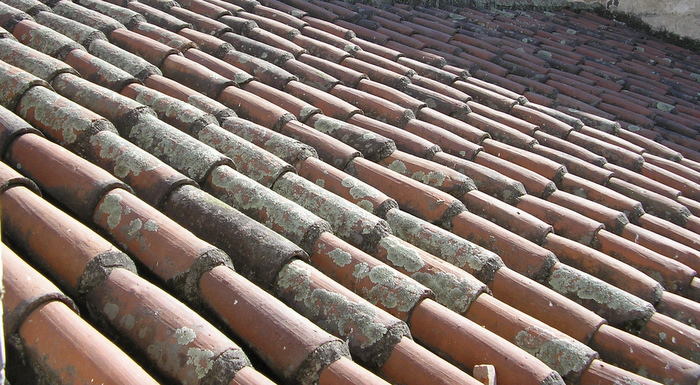 Cordoba is Argentina's oldest city, founded in 1573. Located 400 miles west of Buenos Aires, it is easy to reach by numerous long-distance bus companies for AR$100 - $180 (US$26 - $47 depending on class) or frequent flights from the capital averaging AR$400 (US$107). It's the nation's second city with a population approaching two million and growing due to the success of industry, the universities and its geographic location between the Argentine Atlantic and Chile's Pacific ports.
Córdoba's first two centuries were momentous. It quickly became the largest city in the southern sector of the Viceroyalty of Peru as an important trading center along the Royal Road. Shortly after Cordoba's founding, Catholic teaching orders - the Dominicans, Franciscans and, especially, the Jesuits - established extensive missions within the region. For the next 200 years the Jesuits were a social, economic and educational powerhouse in Argentina until their expulsion from South America in 1767 due to their opposition to, among other things, the enslavement of the indigenous population - the 1986 Robert Bolt/Roland Joffe film The Mission, is history. But they established Cordoba as the cultural heart of Argentina - a claim Buenos Aires still disputes.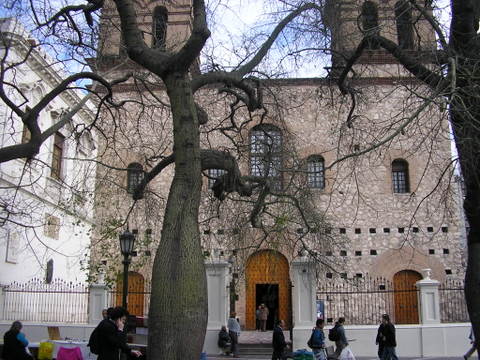 The original 17th Century buildings of the Manzana Jesuitica are still in use and are a UNESCO World Heritage site. The fortress-like exterior's massive 5-foot thick stone walls earthquake proof the structure. The oldest Church in Argentina, Iglesia de La Compana (1645) is attached to the Manzana Jesuitica. Designed by a ship builder, it's Romanesque with Italianate bell towers and a stunning vaulted ceiling built of cedar from the Jesuits' Paraguayan missions. The vaulted ceiling is based on an inverted ship's hull , which supports the dome and strengthens the structure to withstand earthquakes that have shaken Cordoba over the centuries. Much of the interior is faux painted wood to look like marble with extensive gold leaf.
Both self-guided and conducted tours are available of the Manzana complex. Multi-lingual student guides provide not only information but true passion that illuminates a golden age in Cordoba. Information on both types of tours is easily available at the city tourist office housed in a beautiful colonial townhouse on the main square, Plaza San Martin
.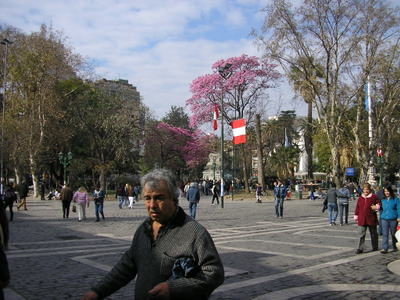 The commercial significance of old Cordoba can be experienced by a visit to a remarkably preserved 18th century mansion, the Museo Historico Provincial Marques de Sobremonte (1752) a few blocks from the Plaza at Rosario de Santa Fe 218. Like so many historic museums in Argentina, you are free to wander and spend as much time as you wish absorbing and imagining life in the colonial era. The Marques de Sobremonte, last Viceroy of the Rio de la Plata (Buenos Aires), was part of Spain's enterprising aristocracy that took advantage of a new world and an emerging global economy to vastly increase his wealth. His mansion is an urban estate blending luxury living quarters with commercial business space and offices for political responsibilities.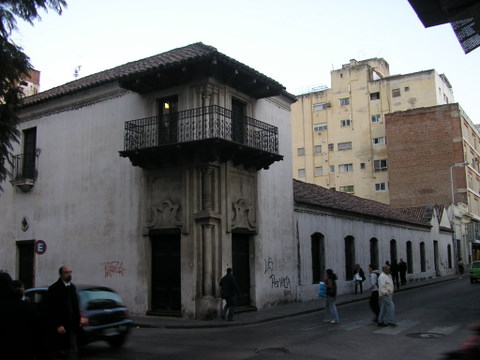 As a city with seven universities, the population is young, creating a vibrant night life and café scene. It is refreshing to see a city so full of youth optimistic about their future. When the weather is pleasant the many city parks resemble campus green spaces. It is also going through a building boom of high-rise apartment buildings using the locally produced red brick. Although it is Argentina's oldest city with the longest Spanish roots, its industrial base and modern buildings hide its colonial architectural significance, with the exception of the area surrounding Plaza San Martin.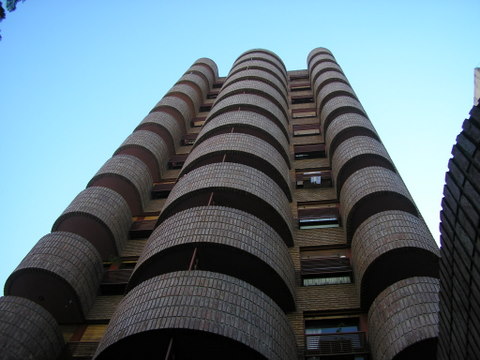 To mitigate this commercial large city feeling, Cordoba's historic inner core contains traffic-free pedestrian malls lined with cafes, public squares and shops in every price range imaginable. The antique and art district is a half dozen blocks southeast of the Plaza centered on Calle Belgrano in Barrio Quemes. Although some shops have odd hours, many are open between 4:00 - 8:00 pm. At Calle Caseros 239 the gallery Enmarc Arte displays excellent work by local artists at prices far below what anyone would expect to pay outside Argentina.
.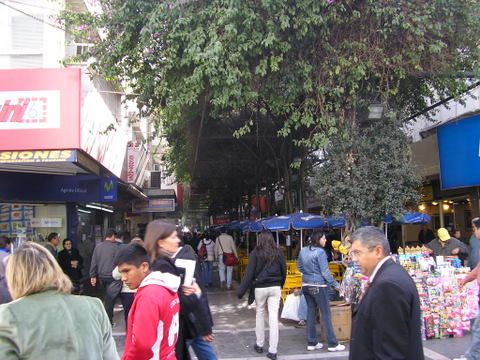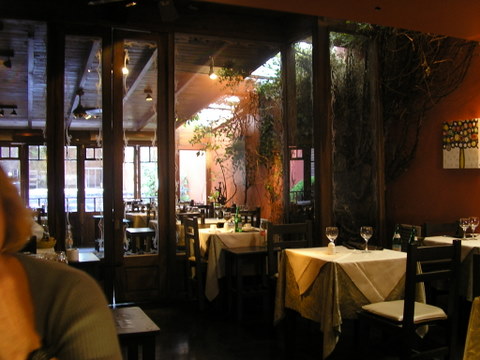 Our hotel, the Urbano, Marcelo T.de Alvear 363, is part of the Spanish chain, NH Hotels. Our large double room with private bath and sumptuous breakfast was AR$213 (US$56). The breakfast buffet included hams, salamis, cheese, breads, half a dozen pastries, cookies, nuts, chocolate, fresh and dried fruits, yogurt, cereal, coffee, teas, hot chocolate and mate. It is centrally located on the beautiful Boulevard de Alvear which is a divided road, not by a median strip, but by the landscaped river that runs down the middle.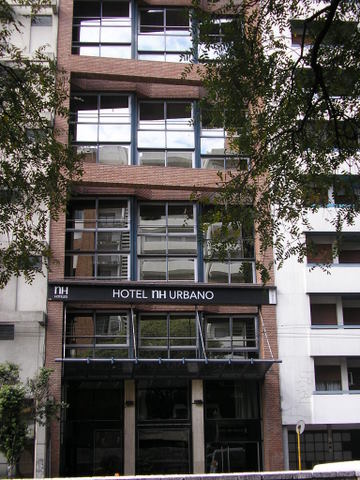 As befitting a cultural center, there are many museums highlighting 450 years of painting, sculpture, textiles, pottery, and tile. The exterior of three domes on the cathedral are entirely covered with a tile mosaic, not to mention the interior of these churches. Adaptive use of huge old buildings is imaginative. The best being the Paseo del Buen Pastor (1901), Ave. Yrigoyen 325. Built as a women's prison in the area known as Nueva Cordoba, this former prison is a mecca for high end restaurants, avant-garde shopping, and a city owned modern art gallery. Being in the center of the trendy club district, it is a deliberately romantic space with benches and cafes, both indoors and out, with soft lighting and enough discreet security guards to make everything safe.
.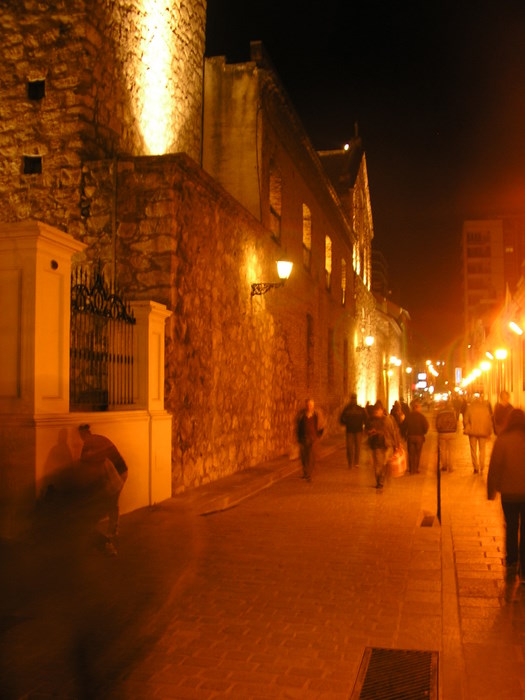 Across the street is one of Cordoba's many churches, Parroquia Sagardo Corazon de Jesus de los Capuchinos (1928) stunningly illuminated at night to highlight its intricately carved façade. Both destinations are a must visit!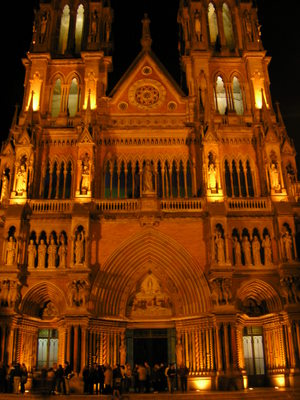 Cordoba provides the taste of a big city with the intellectual stimulation and youth of a university town. With the exception of the historic center and Manzana Jesuitica, it is not a tourist town in the normal definition of that term, but it makes an excellent base to explore the surrounding hill towns of the Sierras de Cordoba. The early 20th century British-built resort town of La Cumbre is an easy 100-mile round trip excursion. It's also Argentina's paragliding center. Che Guevara spent most of his childhood in Alto Garcia, and Villa General Belgrano was settled by survivors of the Nazi battleship Graf Spee. For the visitor interested in Argentina's early history and social conflicts, it is well worth a visit. For anyone desiring a university experience in Spanish language and history, it's the place to go.




You can view a map of Cordoba province at: maps of Argentine provinces