About the Author
A Different Perspective
"He that would travel for the entertainment of others, should remember that the great object of remark is human life. Every nation has something peculiar in its manufactures, its works of genius, its medicines, its agriculture, its customs, and its policy."
Samuel Johnson (1709 - 1784)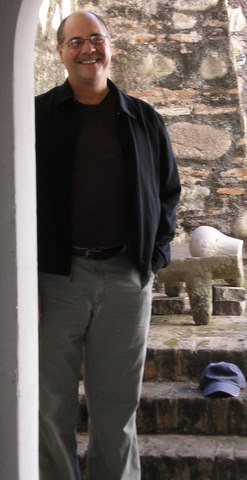 (Chef Marc d'Entremont)



Many childhood weeks visiting grandparents in Florida and wandering the South of the 1950's excited a life-long desire to travel. Summers spent at my family home in Canada cemented a love for multi-cultural discovery. A year of university in Ireland, nine years working in Puerto Rico, months spent in England, Scotland, Luxemburg, Germany, France, Spain, Austria, Italy, the Caribbean, Mexico, Chile, Uruguay, and over 15,000 miles traversing Argentina has infected me with the incurable desire to have fun while learning about other cultures.
My educational and career background has equipped me to bring a diverse perspective to travel writing - BA and Master degrees in history, theatre arts and education, certification as a Chef-Educator, and over 35 years in education, restaurant and hospitality managment.
Travel-with-Pen-and-Palate-Argentina.com and travelpenandpalate.wordpress.com are not the average travel sites. What would be the fun of that?
Enjoy!
Chef Marc d'Entremont
member:
American Culinary Federation
(ACF)
The International Food, Wine and Travel Writers Association (IFWTWA).


Now you can follow Travel With Pen and Palate on my Blog and
Twitter!
Legal notice:
All information is based on personal experience. Permission to copy/reprint information and/or photographs must be obtained in advance.