San Carlos de Bariloche
Land of Lakes, Chocolate and Skiing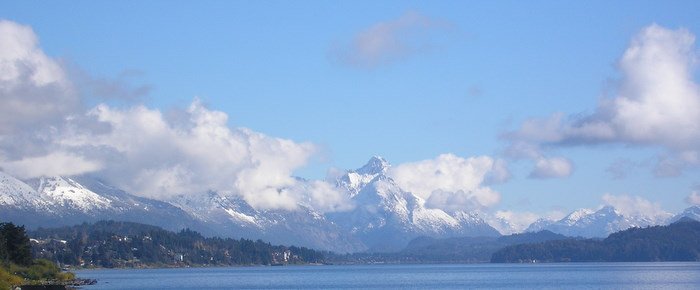 The city of San Carlos de Bariloche, on the shore of Lago Nahuel Huapi, surrounded by forested snowcapped Andean mountains, should seem more suited to Switzerland. Walking its tourist clogged streets, even in an off-season driving rain, could easily transport your mind out of Argentina - dozens of gnomes, jewelry stores, shops selling chocolate, leather goods, pastry, trinkets, smoked sausage, ski supplies, cheeses, figures dressed like Bavarian grandmothers, and real Saint Bernard dogs wearing casks around their necks (their handlers will charge you for pictures). For thousands of Argentines - especially students on holiday - and tourists worldwide this disconnect may be exactly what they wish. Bariloche offers the escapist visitor every pleasure including overpriced restaurants, hotels and dozens of late night party bars.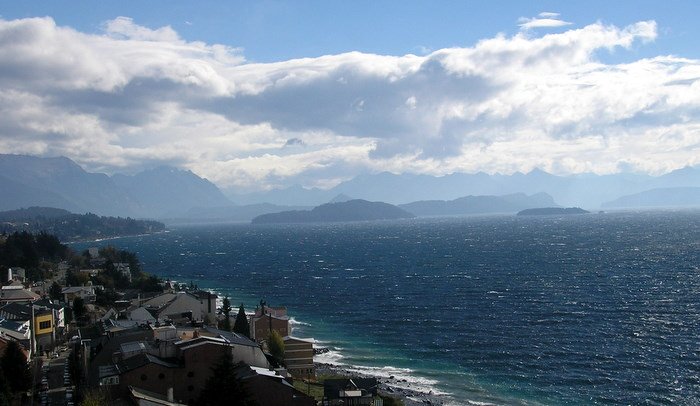 For the adventurous visitor, Bariloche is in the center of Argentina's Lake District, unquestionably one of Earth's magnificent natural treasures. Once you look up from the gnomes and stop salivating over the chocolate, your eyes fall on lakes shimmering in the sun and mountain landscapes that could not have been designed more perfectly with lush forests of multiple varieties of pines and deciduous trees. Fortunately, since 1937, national and provincial parks protect much of this natural beauty from development.
The Lake District is Argentina's foremost year round travel destination. Trekkers can enjoy single or multi day hikes through the mountain and lake terrain with excellent guidance from the great staff of Parque Nacional Nahuel Huapi at their headquarters on Avenida San Martin in Bariloche. Skiers of all abilities will experience one of the world's premier collection of slopes and ski resorts. Boaters have miles of glacier fed lakes on which to sail. Enthusiasts for chocolate, smoked meats and cheeses can have their passion sated.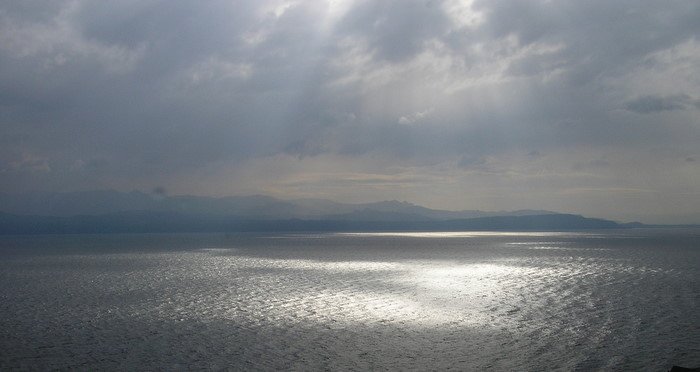 Despite its tourist hype, the city is not without its charm. German settlers exploited the region's rich timber lands. With Patagonia's supply of cream, cocoa from Peru and the German knowledge for confectionery, Bariloche's chocolate industry developed a well deserved reputation for excellence. The arrival of the railroad early in the 20th century, and the well publicized beauty of the Lake District, quickly made Bariloche a favored retreat for the affluent traveler. In the 1930's, the nation's most prominent architect, Alejandro Bustillo (1889-1982), reinvented the town, Lake District hotels and villas and especially its national park structures in the distinctive stone and wood Alpine architecture that defines the area. - - a cross between German medieval and Alpine lodge. Construction of the Centro Civico complex, designed with his protégé, Ernesto de Estrada, was completed in 1939 and his use of massive stone walls, huge wooden beamed ceilings, slate roofs and stone arches set a look for the Lake District that is still followed to this day.
Unfortunately, commercialization in Bariloche has led to a mish mash of high rise apartments, hotels and non-descript commercial development that mars Bustillo's Alpine vision.


(Alejandro Bustillo's 1939 Centro Civico, a national historic site)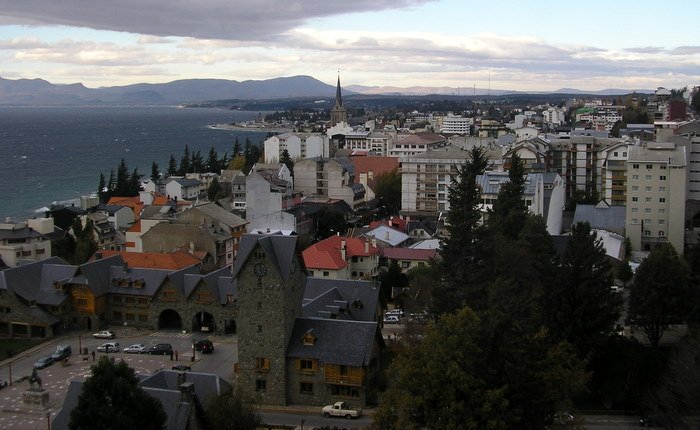 Restaurant menus are up to tourist resort expectations, predictable and overpriced, so I chose not to dine in any. I did have two very good sandwiches from a street vendor on Avenida San Martin on the plaza in back of the Centro Civico - grilled to order steaks, burgers and sausages. He consistently had a long line of customers no matter what time of day. For AR$8 (US$2.25) I had grilled chirassco steak with lettuce, tomatoes, onions and peppers on a fresh steak roll. The next day for AR$5 (US$1.35) I enjoyed a huge 6" diameter burger with the same trimmings.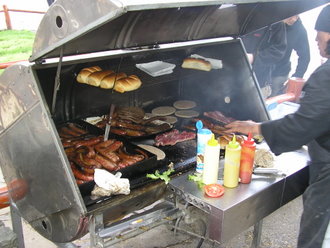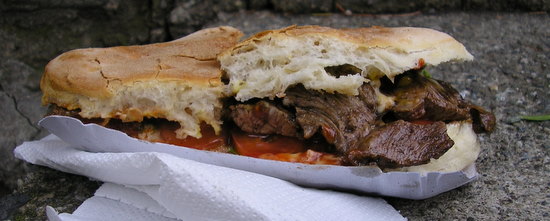 (grilled beef - lomo - sandwich)


Otherwise, I enjoyed preparing meals for some new friends at two hostels. Dried chanterelles were an excellent main ingredient in a pasta sauce with white wine, cream, scallions, yellow peppers and herbs. A tart of Spinach, fresh ricotta cheese, eggs, garlic and onions was a nice filling to put between two thin, pre-made tart dough rounds which can be purchased in any Argentine super market. The dough bakes into a nice light crust.
I stayed in two hostels that could not have been more different, Hostel Penthouse 1004 and Hostel La Bolsa. Bariloche does have an extensive variety of accommodations with many hostels, B & B's and luxury hotels including the historic Alejandro Bustillo 1938 Lloa Lloa with rates from AR$300 - $3,040 (US$79 - $800) per night.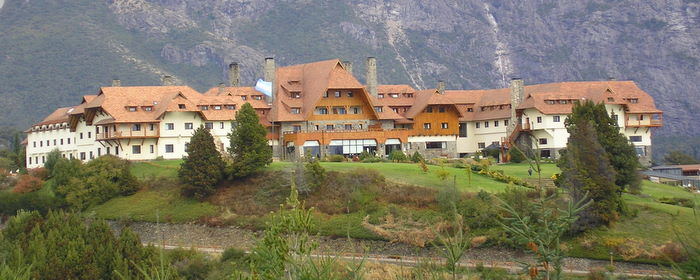 (Alejandro Bustillo's 1938 Hotel Lloa Lloa, a national historic site)





You can locate Bariloche and the Lake District, on the map of Rio Negro province at: maps of Argentine provinces