Victoria Ocampo Aguirre
(1890 – 1979)
Activist and patron of Argentina's literary golden age
"In a country and in an era in which women were generic, she had the distinction of being an individual. She dedicated her fortune, which was considerable, to the education of her country and of her continent…Personally I owe a great deal to Victoria, but as an Argentine, I owe her far more."

Jorge Luis Borges, 1979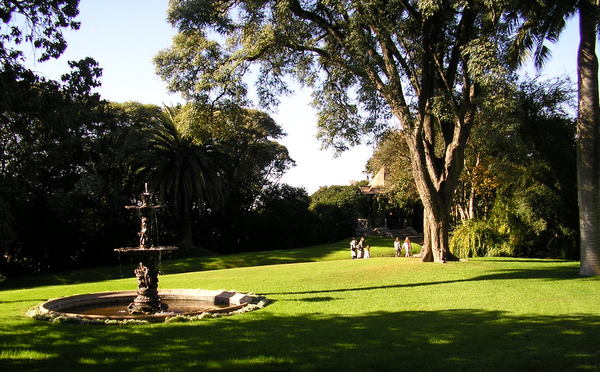 (on the grounds of Villa Ocampo, San Isidro)



Victoria Ocampo was born into one of South America's oldest and wealthiest families, educated in Europe, fluent in several languages, she was a true Renaissance personality. Her accomplishments are legendary: journalist, feminist, political activist (opponent of Peron), horticulture columnist, author, actress, and founder/publisher of Sur - South America's leading literary magazine for over 50 years. She was friend, confidant and publisher of most of the important writers and artist of the 20th century.
Sur launched the literary careers of Latin America's greatest 20th century writers: Jorge Luis Borges, Ernesto Sabato, Adolfo Bioy Casares, Julio Cortázar, José Ortega y Gasset, Manuel Peyrou, Enrique Anderson Imbert, José Bianco, Santiago Davobe, Ezequiel Martínez Estrada, Gabriela Mistral, Eduardo Mallea, Silvina Ocampo (her younger sister), Nora Borges, (Jorge's sister) Alfonso Reyes, Enrique Pezzoni, Alexis Léger, and Pablo Neruda.
Victoria Ocampo introduced international modern artists to Argentina: Albert Camus, Pierre Drieu La Rochelle, Waldo Frank, Laurence Olivier, Pablo Picasso, Virginia Woolf, T.E. Lawrence, Grahame Greene, Igor Stravinsky, André Malraux, Rabindranath Tagore, Nijinsky, Aldous Huxley, Antoine de Saint-Exupéry and Le Corbusier to name just a few.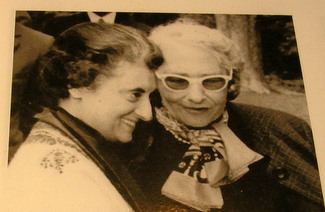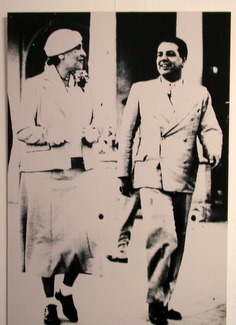 (Victoria Ocampo with Borges, 1935 and Indira Ghandi 1968)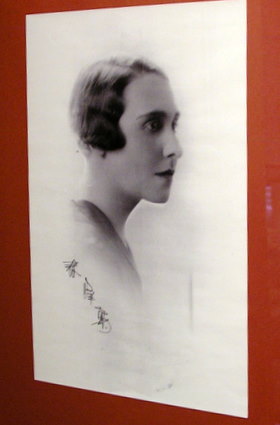 (Victoria, 1910)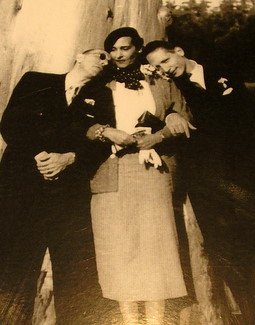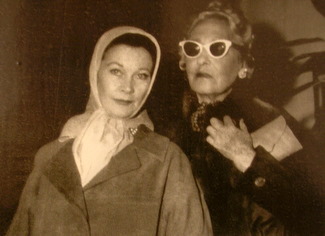 (with Igor and Vera Stravinsky, ca. 1930's and Vivian Leigh. ca. 1960's)


Graham Greene dedicated The Honorary Consul (1973)to his good friend: "...with love, and in memory of the many happy weeks I have passed at San Isidro and Mar del Plata."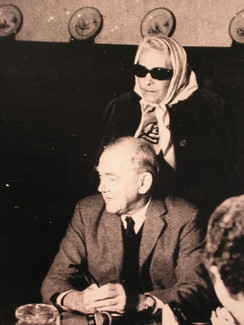 (Victoria Ocampo and Graham Greene, ca. 1970)


Her houses were as controversial within Argentine high society as her friends. Bucking the still fashionable French Second Empire style still the rage in Buenos Aires, Victoria Ocampo co-designed two Modernist homes for construction in the most architecturally traditional areas of Mar del Plata and Buenos Aires' Palermo Chico causing her well-healed neighbors to protest these "abominations." For awhile, the white exterior walls were defaced with black paint graffiti. Yet her houses were not the eccentric projects of a dilettante but collaborations with some of the great architects of the age: Le Corbusier, the Bauhaus school and Alejandro Bustillos' firm.
In 1932 she inherited a beloved family summer home, Villa Victoria. The Mar del Plata house was sold and, unfortunately, demolished and built over.
In design, the Mar del Plata house had been the precursor to Casa Victoria, built in 1929, her Buenos Aires home in Palermo Chico.
Casa Victoria is in private preservation hands - the Casa de la Cultura del Fondo Nacional de las Artes. Although the museum covers a range of artistic topics, the house itself is an excellent example of the 1920/30's Modernest movement and how it influenced Victoria's life. Opening times vary, it's best to check with the tourist office.
It was at Casa Victoria, in 1931, that the great literary magazine Sur was founded with Victoria as publisher and a staff of young writers that would soon make sounds in the literary world. There is a famous early 1930's photo of Victoria Ocampo and the Sur editorial staff all on Casa Victoria's impressive sweeping concrete staircase.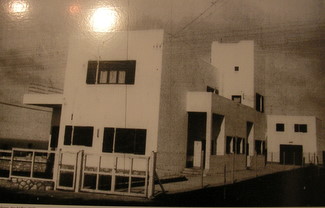 (architectural drawing of the 1927 Mar del Plata house)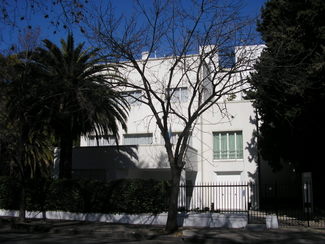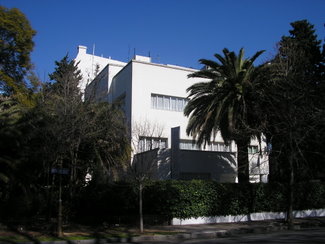 (Casa Victoria, 1929, Palermo Chico, Buenos Aires)



Villa Victoria, Calle Matheu 1851, her Mar del Plata inheritance, was an all-wooden Victorian summer mansion. It was a "kit" house designed and prefabricated in England (1912). Assembled in fashionable barrio Los Troncos in Mar del Plata, Villa Victoria remains the resort's largest all-wooden structure. A guest house and carriage house complete the estate. Victoria had fond childhood memories of the mansion. She continued the family tradition of using the Villa as a virtual guest house/salon for another fifty years.
The only original furnishings in Villa Victoria are Victoria Ocampo's bedroom suite - note the vinal record carrier. Both houses host a variety of literary, film and music events year round.
Open: 10:00 - 1:00/5:00 - 11:00 every day. Admission AR$5.00 (US1.35).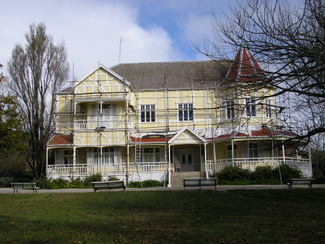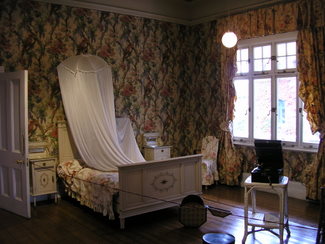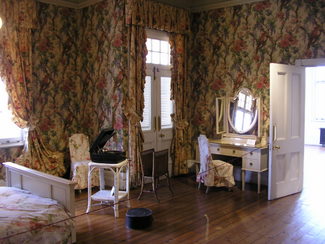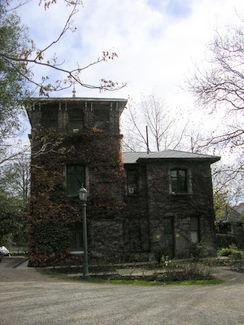 (the guest house and carriage house on the Villa Victoria estate, Mar del Plata)



The 20,000 square foot peach colored Villa Ocampo is stunning. In Victoria's lifetime, the property consisted of many acres of gardens that she both cultivated and wrote about extensively in her horticultural column. Villa Ocampo was her family's weekend house. Victoria inherited the mansion in the late 1930's and after selling her Palermo Chico modernest house, moved into Villa Ocampo in the early 1940's. She had the interior painted white to highlight her collection of art, antiques, modernist furniture and 12,000 volume library. Many original furnishings remain including Picasso rugs, (now used as wall hangings) Bauhaus chairs, her desk, most of her library and the Steinway grand piano Igor Stravinsky played during his visits.
The two mansions could not have been more different from her modernist leanings, but they were childhood homes and large enough to host the constant stream of guests.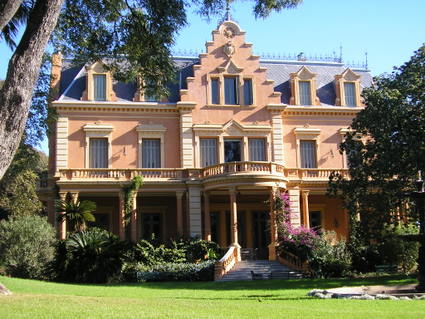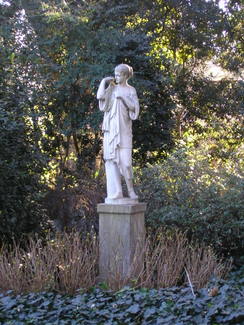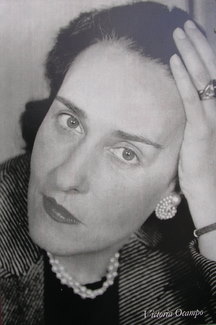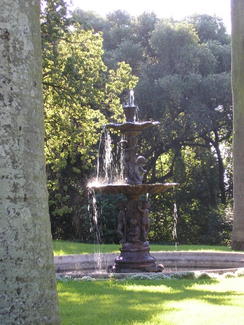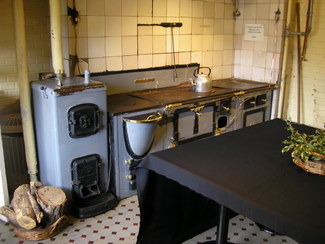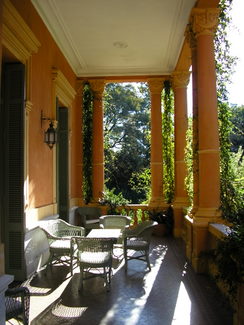 Among the many honors bestowed during her lifetime (including England's Order of the British Empire), Victoria Ocampo was the first woman to receive Argentina's highest literary prize, the Honor Award and be inducted as a member of SADE (the Argentine Society of Writers) in 1950.
In 1974 she willed both properties to UNESCO to serve as cultural centers.
An attractive café in the solarium of Villa Ocampo serves a wickedly dense chocolate cake.
Villa Ocampo is open Thursday through Sunday, 2:00 - 6:00 PM. Admission: adults AR$15, children and students AR$6 (US$4.00 - $1.60)
Victoria Ocampo would be pleased to know that her homes continue to inspire what's best and creative in the human spirit.