Tigre and The Delta
A somnolent enclave just 30 minutes from Buenos Aires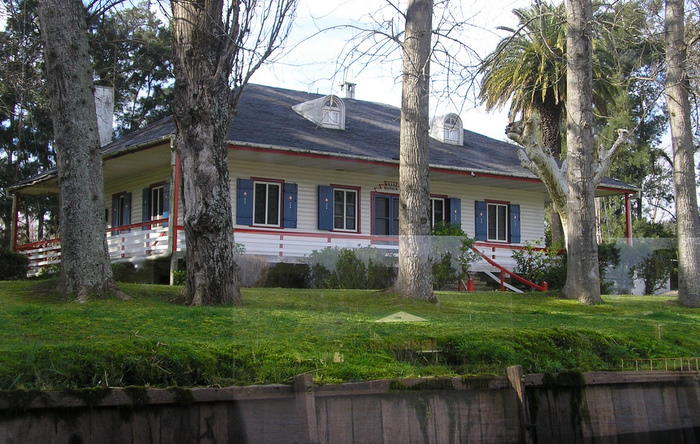 Tigre sits where the Argentina's Northern Pampas drains into the fifth largest delta on Earth. The Rio Paraná and Rio Uruguay converge to create the Rio de la Plata estuary. The delta builds islands of shifting sands anchored by thick mangrove trees and made lush with a sub-tropical climate. Tigre surrounds canals and is the terminus for a system of river boats that are a picturesque and effecient public transportation system. The treelined canal lined with 19th century mansions and a venerable, well regarded popular amusement park attests to the town's long time appeal as a summer retreat. British introduced skull boat racing and rugby are popular sports.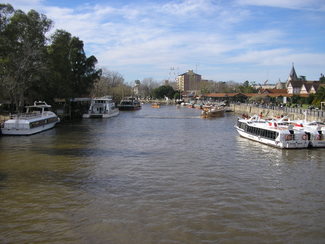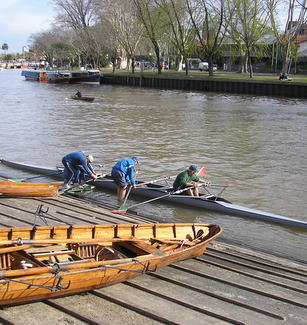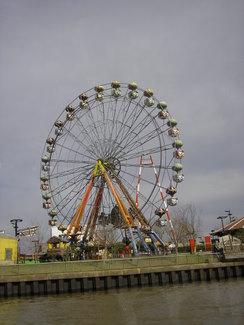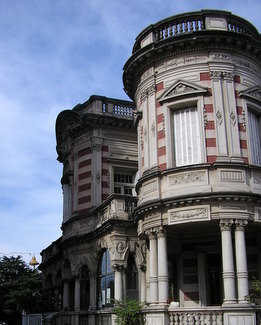 The Delta consists of thousands of tiny islands, many private, overgrown with vegetation, accessible only by boat. Large estancias traditionally own vast amounts of the Delta and several remote but historic Great Houses exist. The delta islands have been a popular summer retreat since the 1890´s with house styles ranging from 19th century wooden cottages to large modern vacation homes.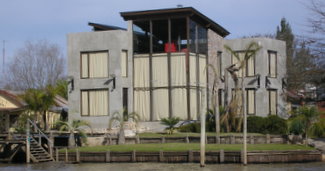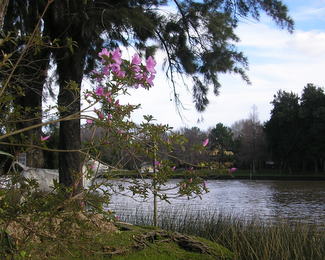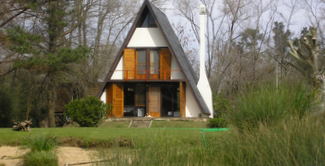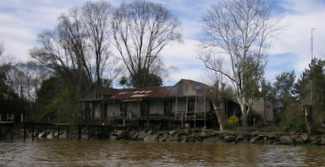 (abandoned 19th century river house)

The scenic, comfortable public boat service ferries residents and visitors through the delta. The two-hour round trip for AR$23 (US$6.00) snakes through the most populous islands, with small inns, restaurants and summer homes, dropping passengers off at numerous numbered docks along the way. Most houses have their own dock address. When the occupants want to catch the boat they simply flag it down. I saw several grocery store boats similarly flagged down. The alternative is to hop a boat into Tigre to buy supplies.
Just like when riding a bus, tell the boatman when you want to get off before the next dock - the hotels and restaurants have signage on their docks. Round-trip AR$11 - $20 (US$2.90 - $5.30)depending on stop.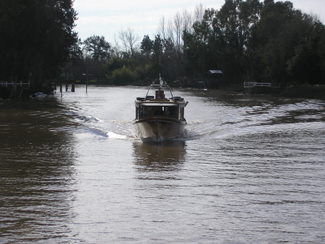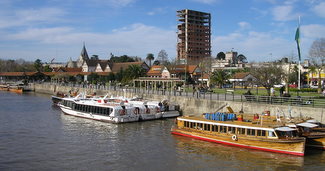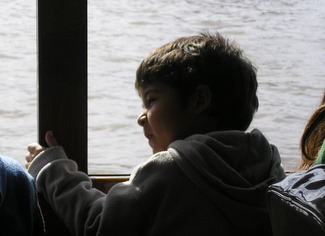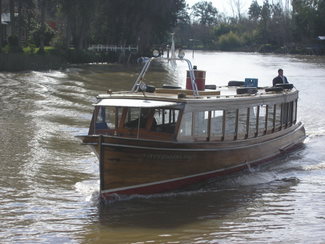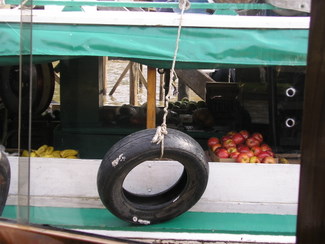 A day or two in Tigre, floating around the Delta, can be a relaxing adventure, and you can go to the river front amusement park. To explore the unique sub-tropical eco-system of the Delta requires a longer stay. For something faster, several well established tour companies offer small-group interpretive high-speed boat excursions deep into the delta to locations and preserves accessable only by boat. Look at the different offers and choose which one fits interest and time. The prices are all competitive: average AR$60 - $150 (US$16 - $40).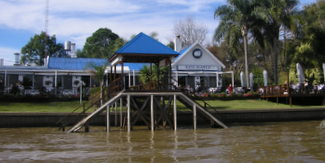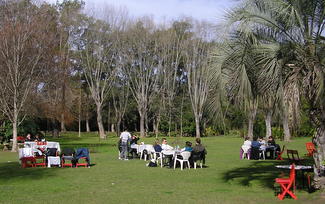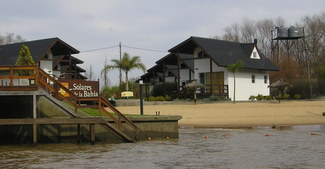 The Tren de la Costa makes Tigre a convenient day trip from Buenos Aires. The train is a well run and comfortable commuter line between Buenos Aires and the popular northern suburban towns with Tigre the terminus. Many of the British built late 19th century Victorian stations have been renovated into cafes and shops. The station at Barrancas hosts a platform antique fair every weekend. A round trip with unlimited on-off privileges cost AR$15 - $20 (US$4 - $5.30 - depending on day and time).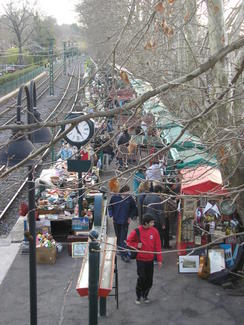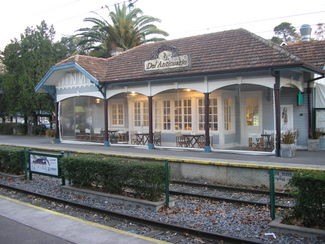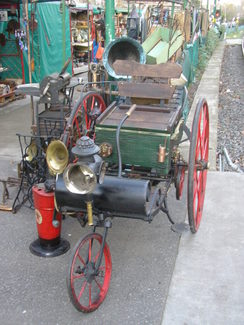 You can locate Tigre by viewing a map of Buenos Aires province at: maps of Argentine provinces