The Palaces of the Wool Barons
A city built on sheep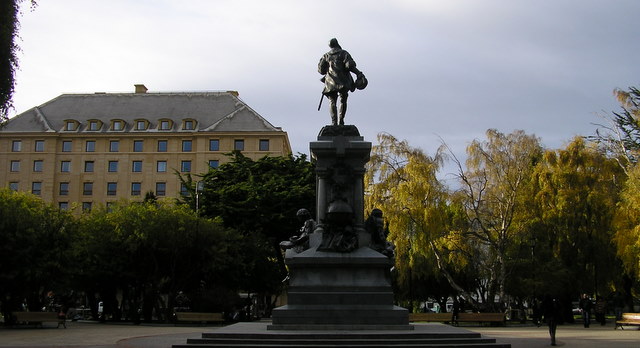 (Ferdinand de Magellan - 1480 - 1521)



Of interest to travelers, the walk able area surrounding the Plaza Munoz Gamero contains the best hotels and museums. The Plaza is attractive with benches, towering trees, tourist craft stalls and the requisite monumental statue in the center. This time the monument is not of a military hero but rather the great explorer Fernando de Magellan. A charming 1913 wooden kiosk contains a friendly tourist information office.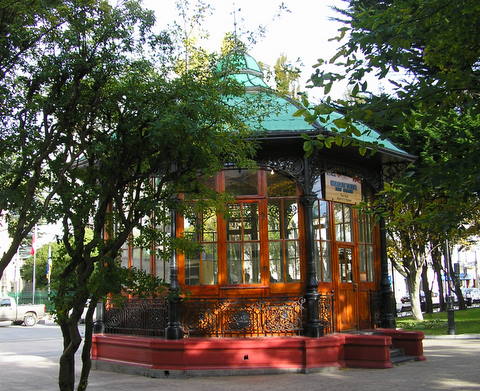 (tourist information office)



Facing the Plaza is the city's most opulent mansion, Palacio Braun, built by Lithuanian born Sara Braun de Nogueira in the 1890's with a sizable chunk of her husband's fortune, Jose Nogueira, a Portuguese sailor turned millionaire businessman. The Palace would stand comfortably in Paris or Buenos Aires. Dona Sara lavished the Palace with custom made European furniture, wallpaper, art objects, faux painted as well as intricately inlayed woodwork and stunning parquet floors. She enjoyed the mansion for nearly 25 years. It was given to the nation by her heirs and was declared a national monument in 1974.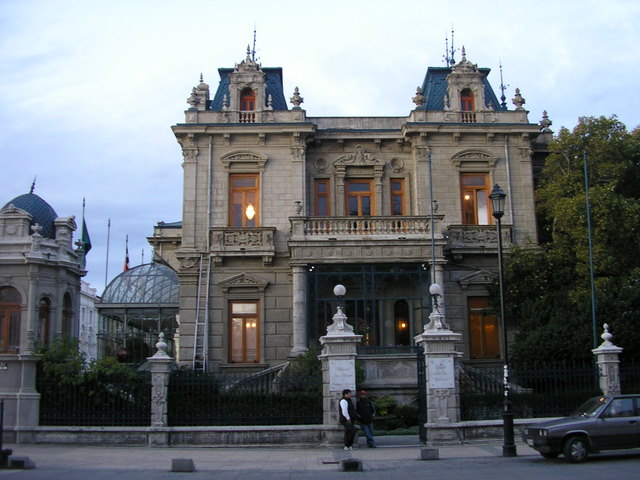 (Palacio Braun)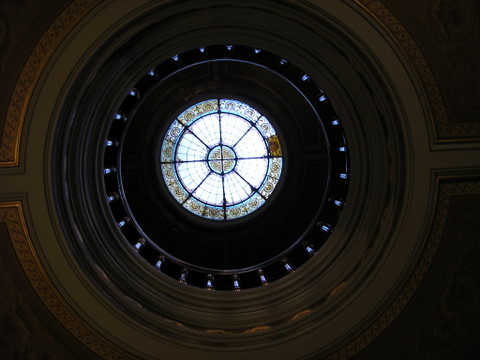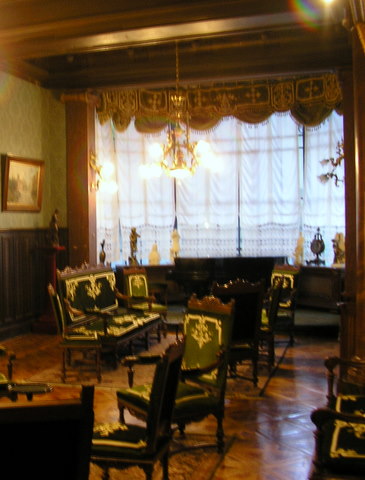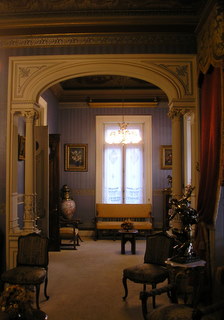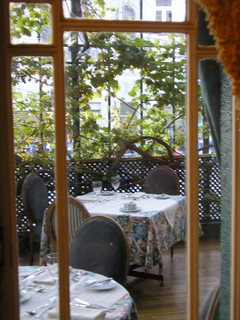 Today half of the mansion is the high-end Hotel Jose Nogueira - CH$95,000 (US$166/double) - 2009 exchange rate CH$570 = US$1.00) with a dining room created in the beautiful glass conservatory. The other half is the exclusive Club de Union. For CH$1,000 = US$1.75, the Club allows visitors to tour the mansion without areas roped off - you can get close to the art, touch the woodwork and even sit on the furniture.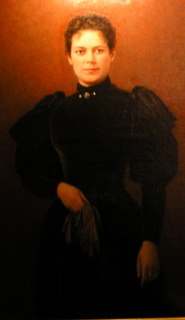 (Sara Braun de Nogueira)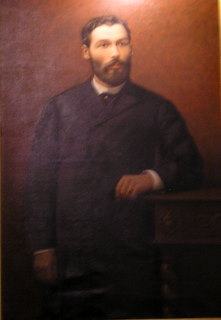 (Jose Nogueira)



Sara's brother, Mauricio, married Josefina Menéndez, heir to her Spanish born father's, Jose Menendez, vast wool fortune. They built the Palacio Mauricio Braun, now the Museo Regional Braun-Menendez. It's not as large as Sara's but contains the same craftsmanship and passion for collecting that raged among the Western Hemisphere's wealthy from the mid-19th through the early 20th century. The museum half of the Palace displays the history of the region.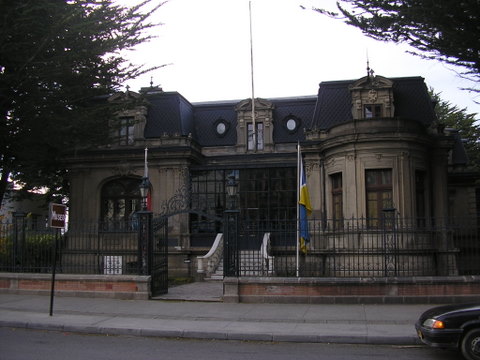 Next to the Palacio Braun is the Chilean military's Officer Club, a beautiful Italianate mansion. Across the square is the Casa Espana, a club, which has a second floor restaurant, La Tasca, with a decent reputation for traditional food. Many other former mansions are now national or municipal government offices.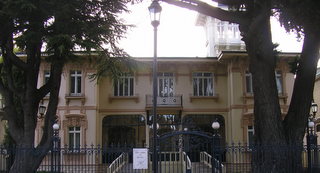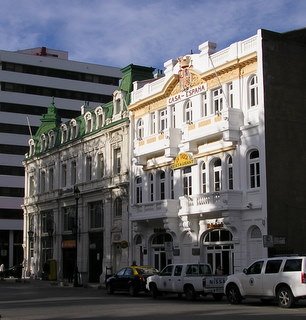 A pleasant ten block walk from the Plaza takes you to the Municipal Cemetery which, like Buenos Aires' Ricoleta Cemetery, contains the mini-mansion mausoleums of the rich - the Menendez family's is the largest and first one to be seen as you enter - but most are more modest.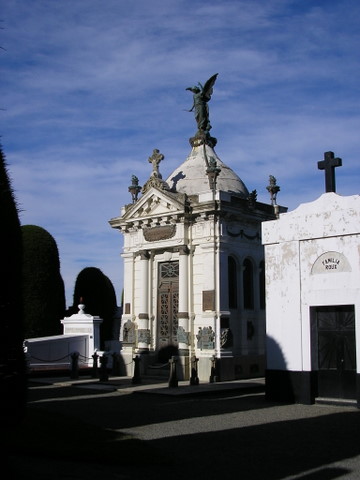 Punta Arenas restaurants are worth the visit.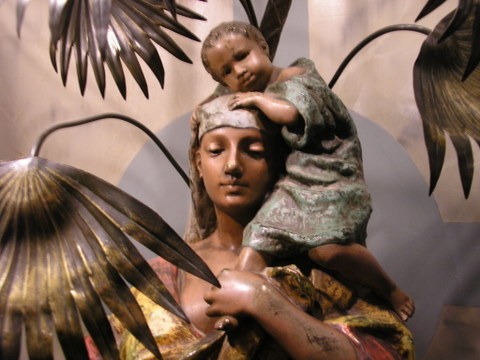 (detail of Madonna & child sculpture lamp in Palacio Braun)