Posada del Fin del Mundo
A luxury inn that's your home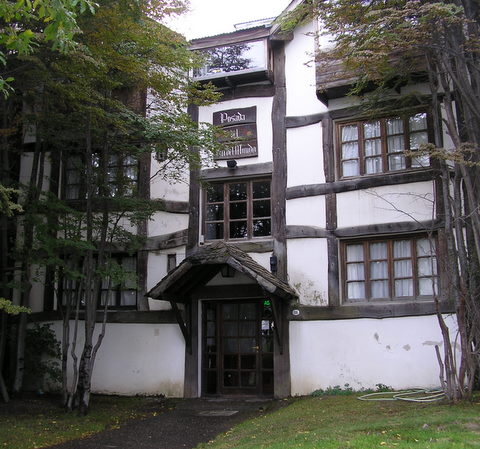 The Posada del Fin del Mundo offers a level of pampering that a traveler who is pretending to rough it in nature enjoys at the end of a day of hiking.
The Posada del Fin del Mundo will arrange free transportation from either the airport or bus stop to the quiet residential neighborhood ascending the hill only 5 blocks from the commercial/tourist center of town. A new addition has been smartly integrated into the older house. There are 8 rooms with original art work, - many fine watercolors by the young Ushuaian artist/architect Pablo Gamenara - plants, comfortable furniture and huge picture windows look out onto the mountains and Beagle Channel. A new terrace and a wooden balcony were just being completed. Coffee, tea, mate and pastry are available until late into the evening and soft music plays all the time.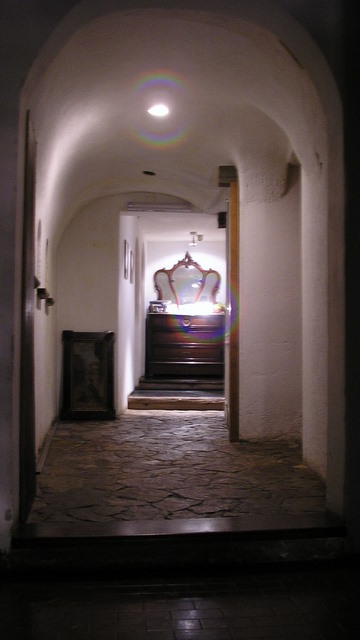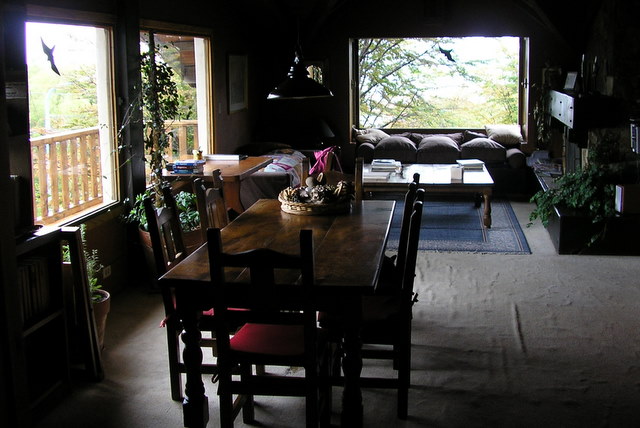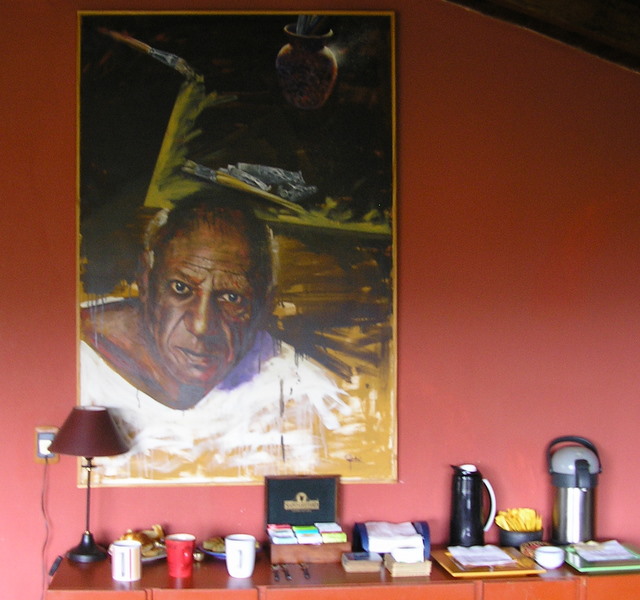 I had a first floor room for AR$146 (US$40/night) - a 10% discount for paying cash - including breakfast. Other rooms range up to US$60 - a bargain. The rooms have TV, phone, terra cotta tile floor, a long built in desk, down comforters, bath with shower and large windows. But the public spaces are so comfortable and inviting who wants to stay in the room except to sleep. The breakfast, served on the third floor with its stunning views, includes fresh squeezed orange juice, eggs cooked to order and a buffet of fresh fruit, cheese, ham, breads, jams, cereal and yogurt.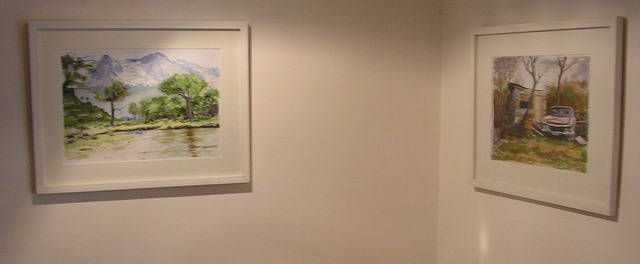 (watercolors by Ushuaian artist/architect Pablo Gamenara)



There is a staff of five - the young day manager, Marcelo, and the equally young night manager, Loreto, are both bilingual. The three personable housekeepers - all dressed in comfortable black and white uniforms - seem to be present all the time and keep the Posada spotless. Ana, the owner, who is also Dr. Bermudez, psychologist and professor, explained that this is her home and an inn, in which she raised her children - now four very accomplished young men. She wants both herself and her guests to feel comfortable. She succeeds admirably. I have rarely experienced such a high level of personal attention and genuine interest in the guests in any size establishment.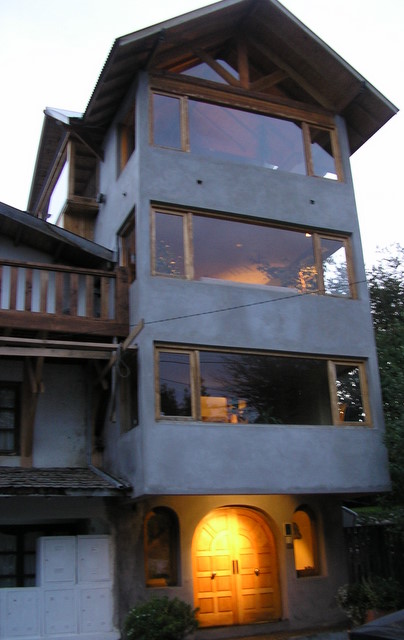 A very friendly chocolate lab, Lom, is in residence. Don't be surprised if he curls up at your feet, actually on your feet. The charcoal gray cat, Lacan, keeps mostly to herself although I sometimes feel something nudging me, and it will be her wanting attention. The two have a friendly tolerance for each other.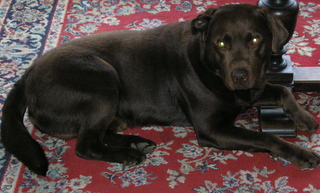 On my tenth day at the Posada a very special Good Friday dinner was served for all the guests.